Note: This post may contain affiliate links to services I recommend. I will receive a small commission if you decide to purchase any of these services.I will only recommend services that I know are helpful.
The value of present mothers, especially during the first years of their child life can not be over emphasized.
Gone are the days when mothers had to choose between two important things in their lives, being there, present, available for their kids without restrictions that come with employment rules and making an income to take care of their own needs and their children's needs. No mother should ever be made to choose between the two, because they are both equally important.Fortunately there are a lot of great, work from home ideas for women to explore. Mothers can make income online, by applying for online jobs or by building an online business. In this article I will provide insight on both but leaning more towards building an online business, mainly because building a business online can eventually turn into a passive income stream , giving you ample time with the kids and who doesn't want?
---
                                   Affiliate Marketing

Affiliate marketing is a process of earning commissions by being a link between a company/organization and their customer. Your responsibility is to promote their products or services through affiliate links. You can promote using social media, your blog or website, you can also leverage  you tube or podcast  platforms.
When a customer clicks on your link and eventually buys the product, you then earn a commission. It is important that you position yourself as an expert or influencer on a certain niche, consistently serve or solve your audience problems through quality content and offer them products or services from companies that you are affiliated with.
You do not have to be a loner as a start up affiliate marketer.There are different platforms that provide support and training for affiliate marketers ensuring that the journey to being a successful affiliate marketer is not a lonely road.  You should also enter that world cautiously because of the scammers who takes advantage of the clueless beginners. Amongst the few in the market, I choose Wealthy Affiliate which is my number 01 recommendation thus far. The training, the guidance and the community are what you need to gain speed in this lucrative industry.
Wealthy Affiliate gives aspiring affiliate marketers 7 days free trial to explore their affiliate marketing system.
This is what is included in your free starter membership:
The Free Starter Membership offers:
2 Free Subdomain Websites
Live Help for the first 7 days
Keyword Research
 10 lessons for FREE
After the 7 day free trial, if you decide that the program is for you, you can upgrade your membership to premium at a cost of $19 for the first month and $49 going forward. There is also a yearly membership option at $495, saving  $93  yearly , a huge saving if you ask me.
The premium comes with an unmatched training and support from the founders and the community members. You literally get your questions answered within few minutes of posting a life chat within the community.
The Premium membership offers
Hosting for 50 websites
Access and support of a successful community of affiliate marketers
24 hours, 365 days per year direct access to Technical Support
Online Entrepreneur Certification course
Weekly webinars
Short training videos or blogs from the successful members of the community.
Site Content templates that makes content creation easy.
Free access  Jaaxy Keyword Research tool
---
                                                       Freelancing
A freelancer is a self-employed professional who uses her skills to provide services to multiple clients. A freelancer, takes her skills. Education and experience, package them into a brand and market herself to her ideal clients.
Freelancing offers you flexibility of choosing your clients, working on your own terms, and determining your work hours as you attend to your little ones or even, maybe homeschooling them.
To begin you need to brand yourself according to your skills, determine your target market and head to freelancing platforms ,( that offer freelancing jobs ) register and put yourself out there. There are platforms for different types of skills. e.g designers, bookkeepers, translators,copywriters,web designers, photographers, IT skills and more, do your research and decide the one suitable for your skills. There are also platforms that are a general market place for all these skills even just what you don't consider as skills but hobbies .
Below I will highlight few of the most common but please, research beyond these .
Fiverr: It is the largest general market place, presenting endless freelancing opportunities. On this platform you can offer to write resumes, edit documents or blogs, make crafts, design book covers, business cards, logos , write headlines, emails, send video messages, wear some costume and sing happy birthday songs to kids, the list is endless, nobody should ever think that they are not skilled enough to find an opportunity there.Fiverr is a platform where businesses big or small come to outsource quick and easy jobs.
Upwork: is more suited to larger projects and work that requires specialist knowledge. On the other hand, Fiverr is a platform where you can outsource, small, quick and easy jobs on a very low budget. Upwork is more detailed in wanting to ensure that they provide their business clients with skilled and capable freelancers, So when you register on upwork as an expert in a certain field, you should be ready to go through skills test, display your success and testimonies from previous clients, be ready and available for a virtual interview. Businesses come to upwork mostly for a professional long term relationship with a freelancer.
ySense.  According to them , this opportunity is only available to what they call top tier countries which are :
ySense offers few different opportunities that you can easily make income with:
Complete Surveys
You get allocated surveys to answer based on your location gender,age,interests and more. You have to log in into your account frequently to check if there are allocated surveys on your dashboard.
2.    Complete Offers
You get paid for trying new products and services, downloading apps, signing  up websites,watching videos and more .
3.      Referrals
Share ysense with friends and up to 30% of what they make.
---
                                Typing and Transcription Companies
Earn money with GoTranscript  by  creating and editing audio transcriptions.If you put in time and efforts , GoTranscript promise an opportunity to move up the ladder quickly , by being placed on teams or being promoted to an editor.
It gives transcribers a privilege of choosing the transcriptions they want to work with by being able to listen to the audio file before choosing it.
What to expect after signing up
You are given a test that you must pass to be hired. The test is based on the guidelines they will provide  and a video to transcribe. If you pass the test you will be offered a job and if you fail you can try again after few days.
If you get the job:
All you need is a computer and the internet.
Choose your own projects
Allocate time based on your schedule to work on your projects
Wait for your weekly payouts via Paypal for completed projects.
You can start rolling at Rev.com with three easy steps
Sign up to get approved
There will be a quiz to complete – the purpose of the quiz is to check your mastery of English & Rec.com's rules.             If  you are approved you can start working right away.
2. Choose from a pool of transcription jobs
     You'll find hundreds of transcription jobs to choose from. Select jobs you're interested in and work as little or as           much as you prefer.
3. Get paid weekly via Pay Pal
      Rev.com  pays the transcribers  every Monday for all audio files transcribed and completed the prior week.
Scribie operates exactly like Rev.com . You can start earning following the above mentioned 3 steps .
They however have the following strict Requirements:
Good comprehension of English
Ability to interpret conversations
Ability to apply context and identify mistakes
A Verified PayPal account (linked to a bank account or credit card)
Laptop/desktop computer and internet connection
Headphone/headset
I feel like shouting from a mountain top, I have discovered a software that will put a smile on your face if you are a transcriber or an aspiring transcriber. The software is called ReZolved.
What makes Rezolved amazing ? 
It simply transcribes for you, it can convert any form of audio to text. Your responsibility is to market yourself on any freelancing platform as a transcriber and ReZolved got your back. It will safe you time, making it easy for you to offer transcribing  as a side hustle as you focus on your main career or job,
---
                                                         Tutoring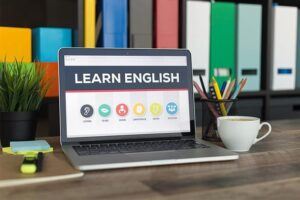 If you have some love for teaching or you atleast can develop it and you are aware of your strengths on specific school subjects then tutoring might be an option to consider. There are a lot of tutoring opportunities around the globe from Grade R to University . You just need to be aware of your strengths ( in terms of subjects) and interests , choose your audience and brand yourself .
There are a lot of subjects one can teach as mentioned, the most popular being  teaching English as a foreign language to students from non English speaking Countries.
There are three basic requirements for this opportunity :
TEFL Certificate – You can get your certificate from  TEFL COMPANY  ( I personally had an amazing experience with them and have since been referring people to them)
Degree  ( Some companies are lenient on this).
Citizens from  Native English Speaking countries like :
Australia
Canada
Ireland
New Zealand
South Africa
The United Kingdom (England, Scotland, Wales, Northern Ireland)
the United States
Companies to consider : VIPKID, DaDa, Qkids, Teach Away, ItutorGroup, GoGoKid, 51 Talk, Cambly. Magic Ears, Landi and more. The list is endless, take time to research and find a good match for yourself.
You can still access English teaching opportunities through the freelancing platforms like Fiverr and Upwork. This will give you access to private students who need to learn or improve their English.
---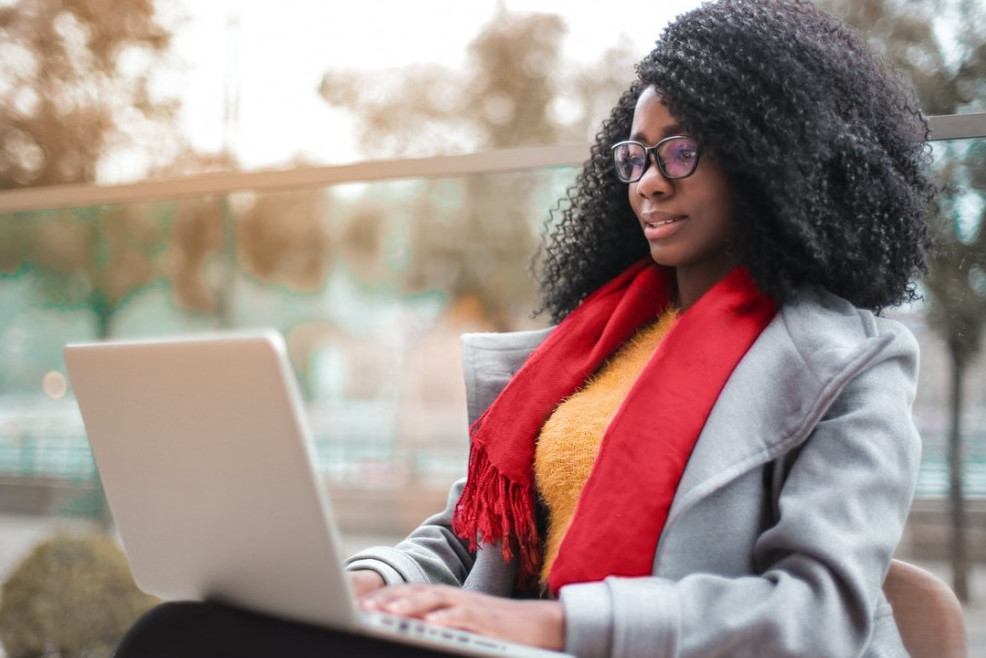 Self Employed
Virtual Assistant
A virtual assistant is someone who offers administrative assistant to clients, without having to be present in the clients office. You can do this work while you are miles away from the client, You can also offer this services to clients in different countries. You can decide if you want to offer this services as an independent entity or you can still use freelance platforms to offer virtual assistant services. The fact is there is and will always be a need for these kind of services because busy business people prefer to outsource tasks that takes too much of their time. Position and brand yourself well to be a go to virtual assistant.
To be a VA you will require the following
Administrative skill
Business plan
Marketing, networking plan
Communication skills
Computer/Laptop
Internet connection
Work space
Discipline & Motivation
Affiliate marketing, freelancing, tutoring and being a virtual assistant are just some of the best ways to can make a full time income on the net. There are some other avenues to be explored. Some like Paid Surveys with a reputable survey companies, this might not bring in enough to can pay bills but can certainly give you some extra cash to take the family out for dinner, buy yourself or little ones ,something to be happy on. Opportunities are endless You can be  a travel agent,video  editor ( very easy to develop the skill, with practice and a lot of online courses),baking,blogging.The list is endless. I will echo this over and over again, have a big why, capitalize on your skills and interest, do research in line with your skills and interest.
Guard against paralysis of analysis and the shiny object syndrome, the internet is vast and diverse, if care is not taken, you can spend months in a research mode without making  progress.
---
Final Thoughts
First things first, assess your current situation, evaluate how much extra time you have, not overlooking the unproductive time we normally channel towards social media, watching TV, etc.
Be patient – Don't expect overnight success, be careful of the shiny object syndrome as mentioned above. Make a choice after assessing your skills, time , passion and interest and stick to your choice long enough to produce fruits.
Let your Why be bigger to tramp upon every lousy excuse. My big why is that I need to be the main influence in the development of my kids, I want to be present and available for them and their needs, I need to be the one shaping their thinking and mindset and because 9-5 can not afford us that privilege, mamas got to make a plan.