Your bundle of joy has arrived, it's a baby boy. Some parents get to have mixed feelings about this especially mothers. They turn to ask themselves, what do I do next, where do I start, how do I start. The influx of inputs from families and friends, is not making it easy. For most parents the best of preparations has been made on the physical, the nursery has been set for the newly arriving prince. The truth is it is actually a tiny little fraction of what needs to be done or understood about the journey ahead. Understanding the boy's developmental stages, understanding how to respond to his behavior and needs based on the stage and age he is in can make a huge difference
On the other side fathers might be excited that finally there is someone to carry their legacy and their name, but still with no in depth understanding of what to do, to best understand the handsome gift at hand.
At this stage nothing is important & nothing matters except for this little
one to know and have full assurance that mommy loves me. Everything else can wait, the key question he is asking now is am I loved? At this stage the question will not necessarily be answered by yes I love you my little prince. At this stage the answer to the question comes in the form of how swift mommy respond to my needs and the quality of mommy's presence in my life.
The truth that we might not want to hear is that the beautiful nursery that we have set up, and all the beautiful and expensive preparations we have been stressing about are mostly for us. If worrying about the physical preparations of the prince arrival, takes away the energy, joy and enthusiasm of the mother to fully be available to answer the question this stage is asking ' Am I loved?' then we are failing the exam.
Mom is at the center of this developmental stage and mom remains at the center until age 6. The father's role is still very essential. Their daily interaction must emphatically answer the asked question with the greatest clarity.
If the child does not without shadow of doubt get clear positive answer to the question he is asking his brain might be altered to become a sad brain.
He is not asking for much, he is just asking, that you be responsive, for your presence,your smile & tickles. Fortunate enough none of these cost a dollar.
In summary this stage must give the child a strong sense of love and security. This stage shapes the boy's perception of the new world he has just entered. Based on the answer he is provided with he will decide if the world is a warm loving place or a cruel cold place.
Masculinity is suddenly switched on (6 – 14 years)
He suddenly knows that he is growing into a man, he starts to gain interest in all things' manhood & masculinity. The father must now come to the center stage and be the main influencer, though mommy's love and warmth is still very needed, this is the best time for the father or close male figures to take the lead in grooming this developing young man.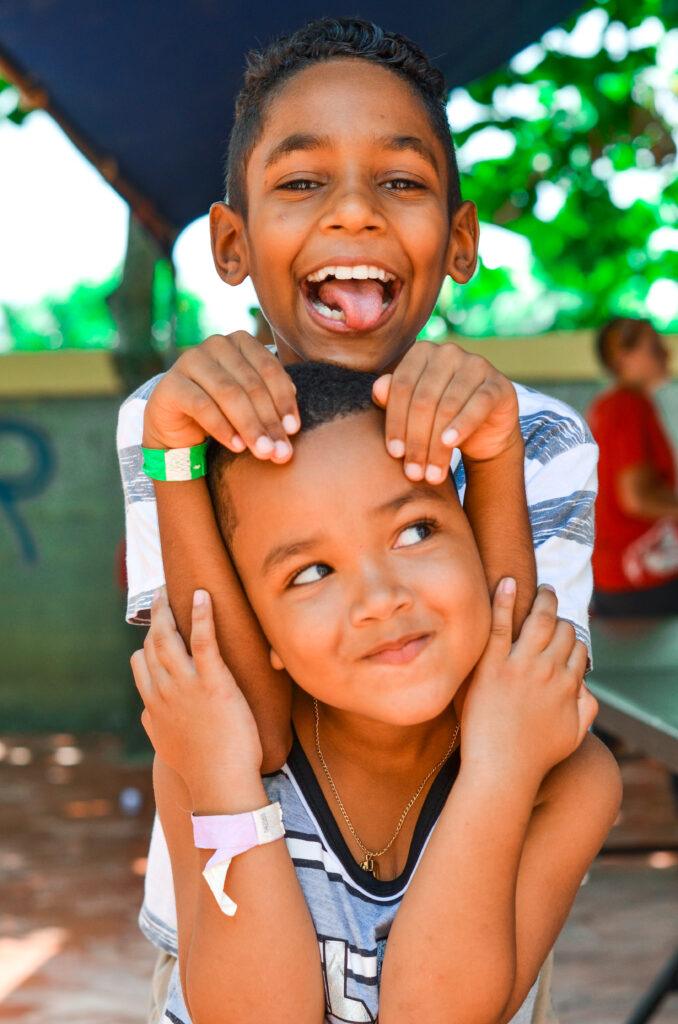 Throughout this developmental stage there are key questions that needs to be answered , they are – what is a man? & how can I be one ? These are not questions to be answered in a conversation, though a conversation can be fun and valuable but these questions will be best answered if the boy is presented with a role model or someone to look up to.
The father must find creative ways to spend time with his son. He must be mindful that he is daily providing an answer and definition to the two mentioned questions. This can be a very trying and frustrating time for fathers who were not fathered. They might find themselves not sure of how to be and what to do, to best answer this critical question that their son is asking. Dads needs to know that it is ok to consult and learn from other fathers they admire. Dads need to understand that there is no need to put pressure upon themselves they can even discuss and get suggestions from their partners on things' to converse with their sons and activities to do.
The truth is just be a man you are around him, have quality conversations with him, be vulnerable with him, open up to him in an age appropriate manner, don't be ashamed of your weaknesses, share your wins and your mistakes., play with him, wrestle with him.tickle him.hug him express your love to him. Give him access to you, let him see you laugh, love, cry, stand your ground, let him see you fight for justice & let him see you choose your battles. Help him with his school work, be interested in his interests and support him to pursue them. Take walks with him, pray with him, clean,do laundry and cook with him most importantly let him see you love and respect his mother.
For boys growing up without present fathers hope is not lost. Mothers can allow close family and friends to help.Carefully choose the ones you trust and help your son build a relationship with them.
Entering manhood (14 years +)
This is a very confusing stage. He has grown taller, his voice is deeper, according to Steve Biddulph, in ( raising boys in the 21st century) his testosterone has increased by 800%. He is physically, emotionally and mentally going through what he never experienced throughout his life, he cant even put it to words as a result he gets argumentative, moody and becomes withdrawn.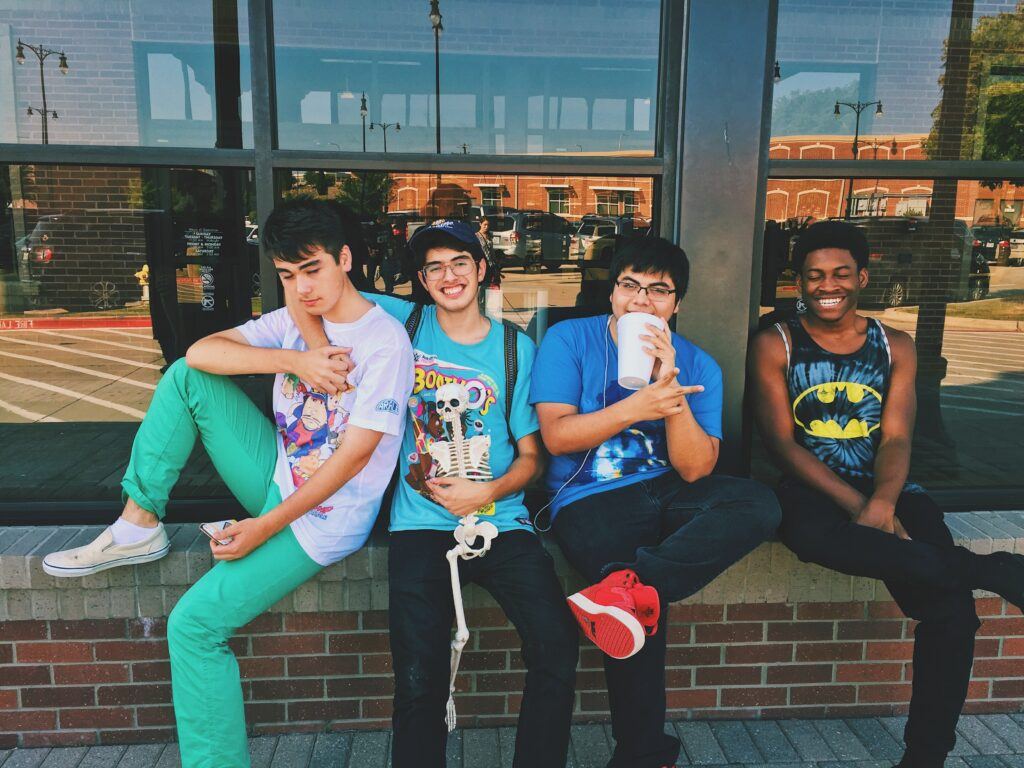 All this changes in behavior drives the family nuts. Parents do not know how to balance love and discipline, he is no longer open thus they can't reach him, it gives them a feeling that a strong wall has been erected between them. It is unfortunate that this is the phase that most parents lose their child to peers and their opinions. At this stage the outside world is more attractive to the boy than the family. He feels he is ready to face the world and be a man.
This is the stage where parents should slowly and carefully ease their grip, accept and acknowledge that he is no longer a little boy. He needs to know that you are on the same team, it is not one party winning against the other.
Wisdom demands that parents shouldn't just ease their grip, they should do so when they have positioned trusted and capable mentors around him. During this phase it is easier for the boy to listen to outsiders than his parents. He actually starts to believe that he knows better than his parents. It is at this stage where you hear parents saying ' I don't need google, i have a teen in my house'.
In the olden days the trusted and capable mentors used to come in the form of initiation schools. This is the place where boys used to get their questions about manhood fully answered. This used to be moments when they get ushered into manhood. Where they had a group of man not opposing how they feel but agreeing with them that yes, you are ready to be a man and this is how to go about it. In the absence of initiation schools we need to leverage relationships around us, churches and other communities can be leveraged to fulfill this role.
When parents have trusted capable men mentors around their boy, their one and main responsibility remains to ensure that the boy is taken care of and his love cup is kept full, irrespective of his mistakes and shortfalls. They can leave most of the behavioral corrections to the mentors because the boy is most likely to defend himself if the correction comes from the parents. Parents are also most likely not going to address issues as calm as the mentor will, hence the boy's natural response will be to defend himself.
At this stage the boy needs to be immersed into manhood, he needs to be able to look around him and see real men,not just his father doing this manhood thing. He needs to be sold not by words that being a man is cool.
For our Teen Mentorship Program CLICK HERE
In Conclusion
Every boy will go through these stages, if he ever gets to any of the above stages and his needs for that particular stage is not met or the questions for that phase are not answered ,that has a potential to create gaps or a vacuum that he will carry into manhood. This might breed confusion and frustration as he is now expected to be a whole man, but deep down he has unanswered questions that left a vacuum, that he has no clue how to fill.
If parents for whatever reasons were not able to help their son to fully get answered throughout his development, now that he is a man, if he is aware he can go seek help or answers for himself. Hope is not lost there are therapists and mentors that can hold his hand trough this.
Here is to Raising Boys to Be Incredible Men.