Does the idea of personalised book tickles you? Imagine the smile on your babies face when you read to him the story book with his name in it , It can be the story about his birthday or it can be a Christmas or a bed time story, Wonderbly personlised books can make all that possible.
If your child has read tons of stories, coming across a storybook with his name and storyline about him, will be heaven on earth for him.
Thankfully Wonderbly exists to make such dreams a reality.
What is Wonderbly?
Wonderbly is an online personalized children's book company. Since 2013, Wonderbly has committed itself, to inspire the next generation of brave, imaginative, book-loving kids – one personalized story at a time.
Their best selling books has inspired over 6 million children and grown-ups around the world. Your child can be next.
Wonderbly has books under three categories
0 -3 years
3-6 years
6+ years
Books across all categories are loaded with life-shaping lessons. What makes the lessons powerful and interesting is that, the reader to his shock discovers that he is the main character. Can you imagine that?
Some of the common themes across different books are :
Stay Positive

Everyone needs a good friend

See the best in people

Find your true self

Anyone can achieve great things

One Child's trash is another child's treasure

Follow your dreams

Be brave

Do your best with whatever you are given.
What difference does a personalized book make
?
1 Teaches Empathy   
Empathy is about being sensitive to, the feelings, thoughts, and experiences of the next person. As main characters they get to live through and see themselves throughout the story, experiencing different feelings and thinking different thoughts. They get to experience what being a hero feels like, they have to solve problems, to love and support others
2. Develops the love for reading
Who wouldn't want to read a book about himself? And when he starts reading it, what are the possibilities of not completing the story book when you are the main character, the hero. When kids hold such books they can hardly put them down, they get so engrossed within the story, living no room for boredom .
3.Develops confidence and sense of accomplishment 
The hero-like feeling is unmatched, it gives kids the feeling that they can achieve and they can be anything. They see themselves loving, conquering, solving problems, and adding value. The stories inspire them to reach their fullest potential. Unnecessary mental limits crumble down as the child sees endless possibilities of who he can become.
There is an interesting scientific evidence that support the use of personalised literature. Check it here
Pros
Get kids excited about reading

Opens the child's eye to unlimited possibilities of who he can become.

Helps kids to understand life and others better 

How do I make a personalized book? 
Cons
None I can think of, or I have heard of.
Process: How Do I get My Personalised Book?
Browse through the amazing Wonderbly collection of different themes from birthdays to Christmas, bedtime, and just pure adventure.
After browsing, choose the book and Wonderbly will put your child right inside the story,
Choose their character and write a heartfelt dedication message & everything will be woven together into a unique custom book with your child as a starring.
Once you're happy with every detail, enter your payment information and tap the order button. Your personalized book will arrive on your doorstep in 7 to 10 days.
Costs: 

How much are Wonderbly books? 
The price ranges between $5.99 and $29.99, depending on the story and the format you choose. The hardcover format is pricier than the softcover format
 Just remember to check out the discount & coupons  page to see the latest book offer.
Except for Children's books, What else does Wonderbly offer?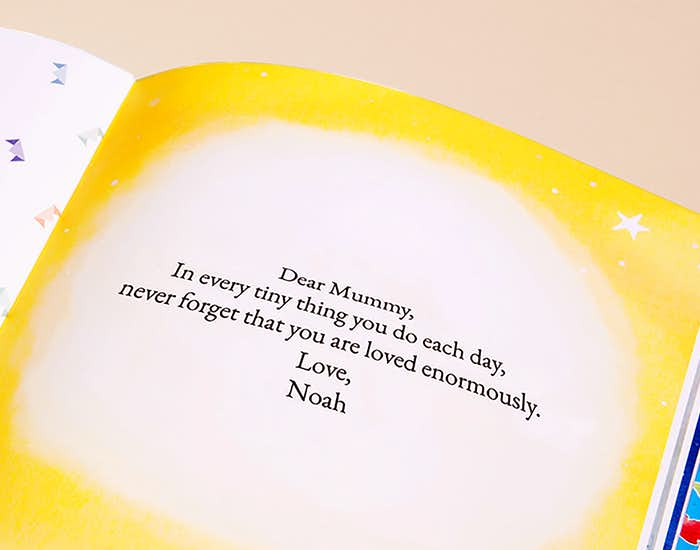 Mother's Day Books

Father's Day Books

Personalized sibling book

Personalized family book 

Personalized Christmas card

Personalized birthday card 

Personalized coloring sheet 
Final Thoughts
If I can always have my way, I will give only personalised gifts. There is something authentic and beautiful about a personalised gift. It speaks volumes about the giver. It tells me about the efforts s/he put in putting a smile on my face. It works magic for adults, how much more for kids. These are memories that can never be forgotten.
For more amazing gift ideas check: