Valentine day is well known for love celebration, especially romantic love. Love is undeniably a sweet thing that worth to be celebrated. The objective of the article is to present the importance of taking our celebrations beyond romantic love . I see it as an opportunity to teach our kids especially boys, how to express love in a special way hence I will be suggesting few Valentine Ideas For Boys, Be kind to share your thoughts and recommendations in the comment section below.
But maybe before we get Into Ideas lets talk about Why is it Important for us to do this now?:
If we don't teach they will not know, they will grow to be men who have no clue of how to love or express love.
Expression of love is key ingredient in maintaining quality relationships , now and in the future.
If they do not know how to express love they might have a tough time receiving it, leaving them feeling lonely and desolate.
Expressing love opens them up to receive more love .
Expressing love to others is a a great down payment for their own happiness.
Teaches them the value of relationships
We teach them courage because yes it does take courage to express love.
It is not only a courage lesson but it is a Vulnerability lesson, something that most adult men are not familiar with.
Oh Sorry the article is about Ideas , lets dive into that:
The first idea that I want to submit is about Self Love, Yes you heard me well ,we need to teach our boys self love and how to express it before they attempt to express it to the next person. It is ancient wisdom from scriptures that you cannot love the next person more than you are able to love yourself.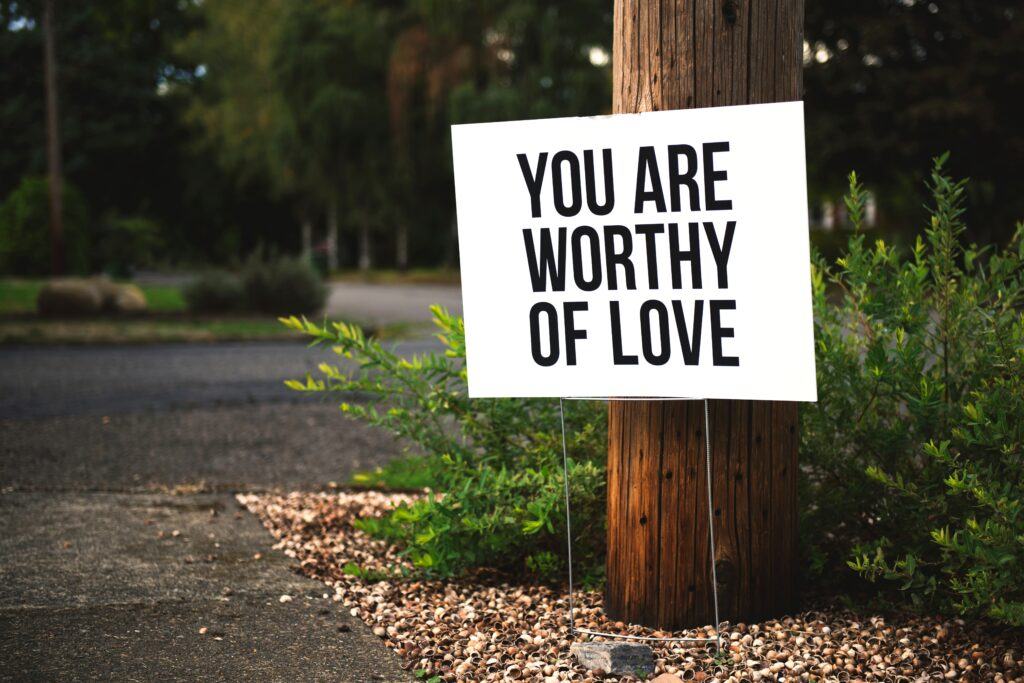 Make it a Special Day of Self Love & Appreciation First
How about for the first time you give him a task of looking into himself . He can do it by himself or you can sit with him depending on the age.
This is what he can do during this time :
Think, meditate & list what he loves and appreciates about himself . this can be physical ,intellect, personality etc.
Think & list his recent wins and celebrate them.
Write a mantra/mantras that he intends to confess to himself daily
Think of one thing he have been desiring to do for a long time and work towards fulfilling the desire , if it is practical for him to fulfill that on the day let it be.
Go for his favorite food
Wear his favorite outfit
Seek to spend time with a good company
Think & list what he is grateful for
Do something beneficial that he has been postponing.
Think & list ways he intends to be kind to himself from now on.
What is important here is to introduce the concept of self love & appreciation to our prince, which will be the basis of any other form of love to others. We intend to hype him about himself, put him in a feel good space and when this is done he can go shower those around him with love that comes from an authentic place, Not love that is subject to the hype of the valentine day.
When Self Love is settled then we can move to other ideas.
Ideas on Loving Others
Compliments
' I can live for two months on a good compliment' – Mark Twain

Compliments cost nothing yet they can have some life changing impact on the receiver. It does not matter your age ,status or background ,on a good or on a bad day, our hearts easily melts at a sound of a compliment. A genuine compliment can boost self esteem, build confidence, give hope, put a smile on one's face. In short it can live an immeasurable impact. So on this special day lets teach our young men to give them without reservation.

2. Anticipate someone's need and meet it.

If you are reading this and you know a feeling of having your need met before even verbalizing it, you will agree with me that this is an important skill to develop and a good habit to teach to our kids if we are to raise gentle, loving, impactful men. Lets teach them that they can help a granny who just dropped something on the floor but can't go all the way down to pick it up. Lets make them aware that anticipating a need may require them to be present and observant, aware of what their friend, sibling or parent is going through. Lets encourage them to come up with creative ways to meet such needs within their capabilities.

3. What I love about you notes

Almost similar to compliments but deeper than that. This is more about who that person is , not was s/he is wearing or has done on a particular day. Encouraging our kids to do this teaches them to pay attention and to appreciate people on a deeper level. This can be an opportunity to nurture the recipient good characteristics or to express what that person really means to you.

Serve mommy, daddy, sibling or friend with a simple meal or even a cup of tea/glass of juice with a love/appreciation note by the side . Let them plant the notes where those in the house can bump into them or send and unexpectant notes to far off grandparents and friends

4. Give massages

I have a first hand experience on this, one special day , I was not feeling too well much of it being pure fatigue. Still in that state I was sitting on bed but trying to get some work done from my laptop. I then mentioned it to my kids ( 08 & 10 year old)that I am not feeling too good. They asked me to take a break and lie on the bed for a good massage, while massaging me they played a lullaby on the computer, when done they covered me with a blanket and tip toed out of the room. I was unbelievably smitten by so much love & thoughtfulness.

5. Words of affirmations or encouragement

A timely word of encouragement or affirmation can strengthen someone who was about to give up on something dear to him or her. This is about encouraging our kids to learn to expressively support others . It can be as simple as encouraging a sibling or friend about an upcoming exam or competition, letting them know that you are behind them and they have what it takes to crush whatever is ahead of the.

5.Hugs & kisses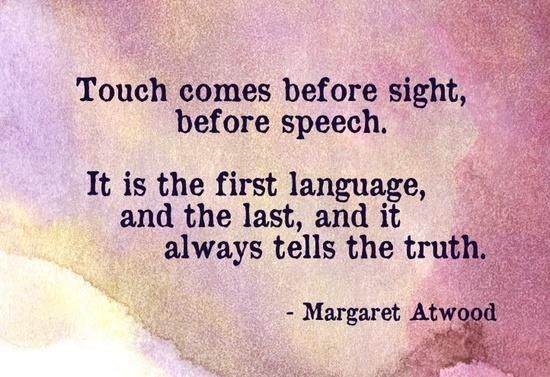 Now Model the Love : Give Him First Hand Experience
When you have taught him how to love and express love be sure to shower him, with so much love. Modeling what you have been teaching will actually enhance your love lessons . You can do most of what is listed above and more and you can also add gifts to that.
Talking about gifts , thoughtful gifts are always much better than expensive gifts. These are gifts that will likely meet his daily needs or one of his fantasies. By observation by now you should be knowing what those can be. Below I would suggest few places that I am certain you will get some thoughtful gifts. I would love to mention item by item by this will be a very long post.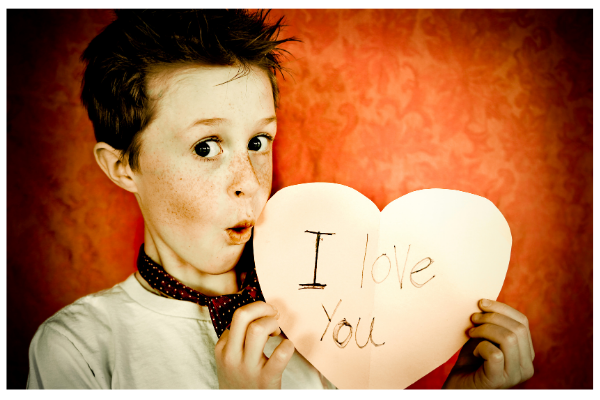 Check Out the Following Online Platforms for the most Thoughtful Gifts
Wonderbly is an online personalized children's book company. Since 2013, Wonderbly has committed itself, to inspire the next generation of brave, imaginative, book-loving kids – one personalized story at a time.
Their best selling books has inspired over 6 million children and grown-ups around the world. Your child can be next.
Check My Wonderbly full review here.
As a young woman growing up, I have known Netflorist as a gift center , a perfect place for valentine's gifts and of course gifts for other special days. Net florist is popularly known for it's beautiful flowers but most people do not know that they can amazing personalized gifts for their loved ones. That there are clothes , hampers , stationery , bakery and more. Stop by click the link above and I am certain you will get the gifts you have only imagined.
4aKid is a South African online kids shop. They sell baby proofing items, child safety products, kids clothing, toys and trendy baby accessories, making life easier and simpler for parents4akid was established by Alley Cohen a mother of two. Her vision and priority was child safety . All the products, tools and resources you will find at 4akid are to make life easier, simpler and safer for children and their parents. Check the full review here
Have you heard of crate joy? You will not want to exit their website once there. It is largest pool of subscription boxes in one place. It has more than 2,000+ subscription boxes to choose from, including food, fashion, geek & gaming, kids, books, STEM, cooking, and even adult novelties. be sure to check it out.
For Purpose Kids is a social good brand inspiring the next generation of global citizens by teaching kindness and doing good as a way of life with their toolkits, Subscription & Color Me Kind products. Their subscription of toolkits includes curated books and fun, interactive activities around helping people, animals and the environment, perfect for kids ages 5-10. Each Toolkit focuses on a special cause and the activity guides use multi-cultural characters to help kids connect to the world around them.  Check my detailed review here
Orange Art Box is a fun Art Subscription Box for Kids. The boxes are packed with art supplies, project ideas and tons of inspiration. Its recommend for ages 5-10 and have many families that share a box.
PeggyBuy offers a lot of kids and mom's apparel, toys, beauty essentials, and more for you and your family. It is the ultimate one-stop-shop for the modern yet economical fashion.
A team of moms, dads and educators packaged- life lessons and educational kits to help children play with a purpose. The boxes are for kids aged three to eight years. The Boxes teaches kids to become team players, some they teaches growth mindset encouraging kids to be persistent. You will also find some sensory kits to give your child and out of the world experiences. Additionally their boxes and experience can include a faith based element if the customer so chooses.
Final Thoughts
Here is the truth, the input during childhood becomes the output in adulthood. The childhood environment shapes the man he is becoming and yes the lover he will be. Maybe some gentle, loving men are born but most need to be shaped and made. I am all about Intentional Parenting. If you live in the world I am living in , you have maybe heard complaints or maybe you personally complained or wished that your spouse can EXPRESS his love better. Unfortunately if he missed a love lesson during childhood there is not much that can be done to a grown man. It should be one of our Intentions to raise men who can love and express love and Valentine is just one of those opportunity that we can take advantage of to plant this beautiful seed.
Shower me with your thoughts and recommendations below.
Here is to Raising Boys to be Incredible Men.