I remember a day years back I was walking around the mall with my twin girls who were toddlers at a time. We came across a woman who managed to stop us to behold and have conversation with the twins. Before she leaves, she said, enjoy them while they are still this young and can still appreciate everything you buy for them, she continued to say I have a sixteen year old son who never appreciate anything I buy for him, he has opinions about everything , he knows what he want and how he wants it . Christmas Season is here, hence I compiled what I believe to be an awesome list for Christmas gift ideas for teenage boys .
I empathized with her and could only imagine the challenge she faces when she want to buy a suitable and pleasing gift for her son. Christmas time is almost here, so in this article am hoping to ease the challenges parents face , when they think of buying their teen boys a gift.
1.6 in 1 Wireless Charging Station
This multi functional wireless charging station takes up very little space. It eliminate cable clutter and very convenient to travel with. It's not only a multiple charging docking ,but also a phone stand. It is a fast charger , Fast Charger Compatible with iPhone 14/13/11/ES/XS/8 Samsung Galaxy AirPods Apple Watch(with 4 Port Adapter)
You can vertically or horizontally put your phone in the charger,free your hands to watch movies, text messages, receive calls, and live chat.
Easy to Remove for Wash
It has an easy going control panel made of leather , where you can easily accept or reject a call. You can adjust to the next or previous song without touching the phone.
Battery last 17 – 20 hours
The audio quality is great even in noisy environments
Works with all bluetooth devices and offers the most smooth and stable Bluetooth Connection.
3. Ustellar LED Wireless Light Bulb Speaker
Suitable for the bedroomPlays music through your smart phone or tabletIts a Smart Speaker BulbIt connects to bluetooth easilySave 85% on electricity energy,
Colorful light dance according to music rhythm,
12 colorful lights and 5000K daylight white light,
Adjustable volume of light and music by remote
4 .Bluetooth Speaker Night Lights
ALL IN ONE SPEAKER:
A wireless bluetooth speaker,
Touch control LED mood lamp
SD card music player
Hands-free speakerphone
Table lamp, night light for children..The LED color theme comes with 5 color changing light mode and flashes to the beat of music through bluetooth connection and audio streaming.
5. Gaming Tee & Socks
Calf Length Socks ( Brand – Gamer clothes )
High breathability and functionality (like regular socks!)
USA Size 6-12, One Size Fits Most Feet
Extra grippy, skip proof sole phrase
6 Gaming Headset for New Xbox One PS4
Designed for long time wearing
Adjustable Headband
Skin-friendly Earmuffs
Compartable with all devices
The noise canceling is terrific.
The sound quality is awesome.
7.Slim Travel, Anti Theft Laptop Backpack
Comfortable & Lightweight;
Anti Sweat shoulder straps that ensure a long time Carrying Experience.
Theft Proof & Water Resistant
Spacious compartments
8. Stop motion Explosion: HD Stop Motion Animation Kit
Everything you need to create amazing full HD stop motion animated movies.
Fun for kids and adults.
Included is the camera, stop motion Explosion book and free online tutorials
Discover how to animate LEGO, toys, modeling clay, action figures and more.
9. Huion Inspiroy H1060P Graphics Drawing Tablet
Tilt Response
Battery-Free Stylus
8192 Pen Pressure Sensitivity
Allows you to use a variety of line thickness by adding or deducting physical pressure on the pen.
It can easily connect your phone to the tablet
10 . TVShare Max ( Share the phone screen on TV)
High Definition Output
Share on Any TV and Monitor
Easy to Use, Simple Setup
Small Form Factor, Super Portable
Windows, Android and iOS Compatible
On Default Screen Setup Instructions
11. XWatch
Health: Heart Rate Monitor, ECG, Pedometer, Sleep Monitor, Sedentary Alert.
Fitness: Advanced Fitness Application
Aluminum Case with Dual-Sided Hardened Glass
HD Retina Fully Touchable Display
SmartPhone Freedom, Call & Notification iOS/Android
Customized Watch Faces To Suit Your Moods
Monitor Your Heart, Sleep & Activity
Multi-Days Battery Life
Check the video below to maximize on the amazing Xwatch benefits.
12 Virtual Wireless Keyboard
Full Size Keyboard
Compatible With Android and iOS
Superbly Defined Resolution
One Button Operated
Stable Bluetooth Connection
Built-in Battery
Check the illustrative video below
13. Foldable Tactic AIR Drone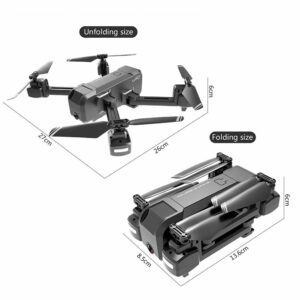 Smart Follow Me Mode / Private Photographer
Easy to Use – Plug & Play
Motorized Active 4K Camera
Intelligent Gesture Recognition Control
Modular 20 Min Long Fly Time Battery
Optical Flow Positioning
14.
Lightning Reaction Reloaded – Shocking Game

Lightning Reaction Reloaded guarantees hours of fun and laughs as you and your friends get zapped. HOW IT WORKS: Each player grabs a handle from the base. Press the button in the center, watch the red light blink and listen to the suspenseful music play. Wait for it…..when the red light turns green GO. Press the trigger button as quickly as possible. Be the last to react and get the electric shock.
15. Camping Tent
Can fit Queen air mattress or 6 sleeping bags .
It can accommodate 6 people
It is waterproof and ideal for all kinds of weather
It has 1 large door and 4 windows
It is easy to setup .
Stocking Stuffers
Final Thoughts
Gift giving is regarded as a love language. It is important that we take time and make efforts of incorporating this language as we endeavor to daily express love to our kids.
Parents should not just give gifts but should give thoughtful gifts. Gifts that says I love and appreciate you, gifts that shows that I have been paying attention and I know what you need, gifts that shows the child, that you are aware of his endeavors and interests and you support him all the way.
What are your recommendations, thoughts or experiences about teen boys & gifts?, share with us in the comments below.
More on Teenagers
How to start Online Business as a Teen