Positive & Healthy Self Esteem can be a determining factor of whether your child will successfully navigate and prevail against all curveballs life will throw at him. Its importance cuts through the quality of the relationships and friendships he will have, it will affect his success in academics and sport it can even negatively affect his health.
In this article, we will look at How to Help Kids with their Self Esteem and Why you must be Intentional about your son's Self Esteem.
Very early when my son was about four years old I was able to notice that he is a smart and intelligent child but lacked confidence, he did not believe that he is talented, he was withdrawn, always quiet, and at the back of the class. His pre-school teachers were equally concerned and disturbed by this trade that they also noticed.
I grew up with the same challenge and I had to be intentional that history is not going to repeat itself through my son. Look forward to reading about his journey to confidence towards the end of the article. You must be wondering at what point should I be concerned about my son's self-esteem. Check the signs below:
Signs of a Low Self Esteem
Boys who only engage with friends online
Unnecessarily anxious 
Too self conscious
Negative self talk
Self-pity 
Feeling unwanted
Always apologetic, even for things that he is not responsible for 
Always doubting his decisions or even shying away from taking decisions.
Afraid to say No
Lack boundaries 
Avoid new things, new people, places, and challenges.
Gives up before trying or at the first sign of frustration.
Find it hard to accept positive or negative feedback.
Always concerned about other people's opinion of him and wanting to measure up to other's expectations.
Easily bullied or a bully himself.
Signs of a good & healthy self esteem
Believe and are proud of their abilities and talents
Feels loved and accepted
Think highly of themselves
makes friends easily
Loves to explore
Not afraid to try new things or make mistakes
Don't give up easily./ Are resilient
Common Consequences of low self esteem or maybe why you should be Intentional about building your son's self esteem
A decline in academic performance
susceptible to stress, loneliness, and depression 
Low motivation
Feeling insignificant 
Living to please people 
Vulnerable to drug or alcohol addiction
Aware or Unaware : How parents destroys their children's Self Esteem – Don't do this.
Overpraising .
Comparing him with others.
Being over involved , not giving him space to make mistakes and learn from them.
Focusing more on his short comings than strengths.
Always demanding conformity, without questioning – My way or the highway kind of parenting.
Frequent yelling and spanking . This can be very counter productive learn more about it here.
Not taking their children's interests, goals and aspirations serious.
Bashing them or their ideas in front of other people.
How to Develop & Nurture the Healthy Self Esteem
Make them feel loved and secure give them a sense of belonging
I am talking about the unconditional kind of love. Not love when you have obliged or conformed. The kind that the child is clear that he is loved even when he has messed up.
2. Encourage Self awareness . Read more about how to encourage self awareness here.
Teach them How to feel good about themselves
3. Help them pursue their interests & nurture their talents .Know and be involved in the things they love.
4. Provide them with value adding opportunities- let them develop competence
Chores
Trusting him with responsibilities.
Let them take up an age appropriate volunteering work.
At the beginning of the covi19 pandemic lockdowns, I realized within social media streets that most parents were frustrated, not knowing how to make their kid's birthdays special. I saw it as an opportunity to afford my kids to add value. Whenever I spot a frustrated parent in that regard, I will organize my twin girls to sing a happy birthday song with the child's name in, to make it personal, record a sweet message, and sent it to the parent. It looked small but most kids appreciated receiving sweet, bubbly encouraging messages from kids their age from a far-off country, and in return, the twins looked forward to the sweet, grateful responses. They got determined daily to put a smile on their peer's faces even during lockdowns.
5. Involve them as much as possible in decision making, especially about things that concerns or affect them.
6. Empower them to make their own decisions
7. Let them take risks and you step back
8. Eliminate disempowering criticism
9. Model Confidence It is a monkey see, monkey do kind of deal, you cannot have it otherwise, this might just be the right time to invest in your own personal development .
10. Get him to watch the video below
Bonus tips :Activities
11. Encourage him to do daily positive I am affirmations. Youcan find them here
12. Let him make a poster with his picture in the middle, surrounded by positive adjectives.
13. Journal meaningful compliments & Wins .
14. Create a habit of giving compliments.
Compliments are so potent, their power positively affects both the giver and the receiver. Our focus now is on the giver. What do compliments do to the giver? The receiver's happiness easily rubs onto the giver. They force the giver to have positive thoughts about other people and they pull him out of his comfort zone, face people and talk to them
15. Have daily or weekly challenges that improves self esteem.
It can be as simple as asking for help by himself in the store while you are shopping together, greeting and complementing a stranger preferably his age but a bonus if he can comfortably approach adults off course this should not be out of your sight.
Lastly read my son's journey to a healthy self esteem below hope you find some inspiration.
My son's story
When he was 5 years old as mentioned above I realized that he is smart but not confident at all. I had to devise ways to pool him out of his cocoon. One day I remember it clearly, we were sitting in the car together and I said to him don't you want to have your own business, sell something and make your own money. He got very excited over the idea and couldn't wait to start.
To cut the long story short daddy invested. He bought airtime and lollipops to sell. Most of the initial selling was done in-house to the neighbors and relatives. His first big step is when we went to one SARS ( our tax offices ) to sort out my tax issues. When we got there the line was long, I encouraged my shy little boy to go from one person to the next to sell his lollipops. I was already shaking in my boots for him as I suggest this but had to put on a brave face. My heart was pounding hard as I witness my shy and withdrawn child timidly moving from one person to the next, with a very low voice holding on to one sentence ' My name is Rea, I am selling lollipops, I want to buy myself a bicycle '. The reception from some was awesome and from some made me wanna go snatch him out of what looked so terrifying, I felt I was putting my little boy through too much, and some looks were silently saying to me , why are you abusing the child. I had to remind myself why we were doing this. The purpose was not profiting at all hence I was not bordered that some might cheat him by taking more change or lollipops. The purpose was to pull him out of the cocoon and make him aware that he has a voice and a place to occupy.
From one person to the next he kept going. Something interesting was happening as he pushes through this long queue his pitch was getting louder, he was starting to keep eye contact better than when he began. He started engaging his customers beyond the introductory sentence. One thing sure is at the end of that he was a different person.
That was just the beginning he was my handbag wherever I go and his lollipops were always with him. As his confidence grows he was able to enter a shop where they sell sweets and make the employees in there buy his special lollipops. He later decided that he no longer want to sell lollipops because they are unhealthy and pivoted to selling healthy snacks. At this stage confidence was no longer an issue, he was now my confidence coach because he will insist to go sell in places that my adult mind would insist that, it is inappropriate to try to do any form of business there, he will go and come back with some profit. The day I took him for his 6th-year immunization, before getting to his turn to take the shot, most nurses and patients alike were already munching on his nuts.
The pinnacle of it all is the day I went with him to the Robert Kiyosaki seminar. His snacks saved the day for most attendees. My little man, around seven years then, vowed that we will not go home until he gets Robert himself to munch on his snacks, boy did he make it happen? Without fear or favor, he found his way through the bodyguards and the multitude of people who wanted Robert to autograph their books then. He got a packet of mixed nuts to him and came back with a R100.00 note , five times more than what the packet cost. Below is his photo with Robert after the sale.
His school performance took a leap, math became his favorite subject he went to math competitions from regional to international level. He is a great influencer amongst his peers and makes friends very easy wherever he goes. He likes exploring new things and ideas, he has a sound opinion for his age on things that you wouldn't expect him to have an opinion on.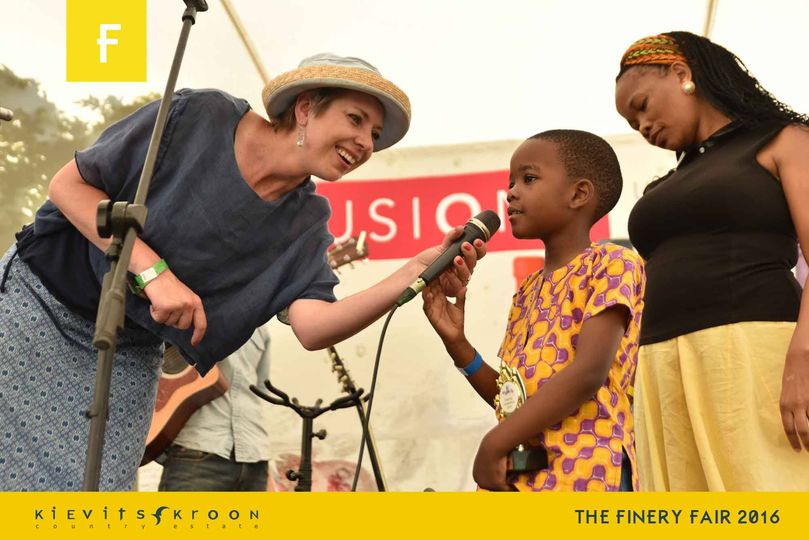 Today I spent most time thinking on how to tame this over confident 11 year old boy. But the truth is I better have him over confident than withdrawn timid with no voice .
Final Thoughts
Hope you found value , hope and encouragement from the read. I hope you are now convinced that your child self esteem is not something to be left to chance, to sit and hope it will take shape as he grows. I want to believe that from the tips, activities and outlined strategies you have noted two or three that you can begin to implement, this might just be the greatest legacy you can ever leave for your son. Why? Because it speaks directly to his current and future relationships, it directly affects how his career will unfolds , it will determines how he rises to take his rightful place within the society and brightens every corner he finds himself in. Yes it will be a determining factor of whether his talents lay buried or get nurtured to make the impact they are destined to make. Lets together intentionally build our children's self esteem.